The "Learning Studio" lessons are non-software specific, starting with the basic theory of embroidery design. The lessons build upon each other and cover a variety of topics. Embroidery designers of all skill levels will enjoy the lessons.
---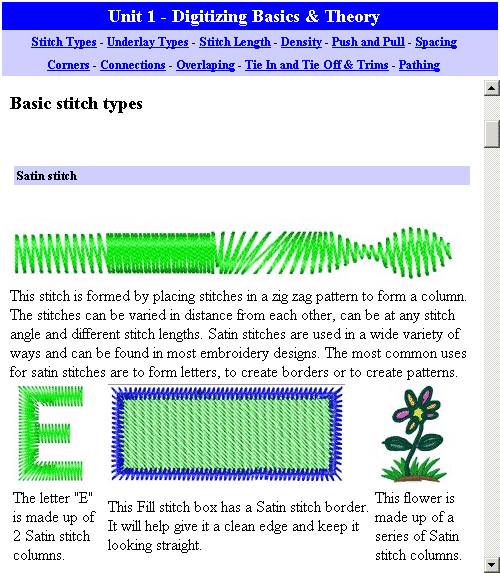 ---
We use colour images to help illustrate our teaching and even have some animated embroidery gif's that show how something sews.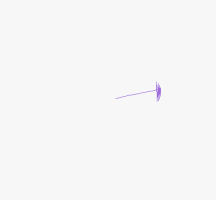 We have developed 12 Lessons to teach the various techniques used in creating embroidery designs.
Lessons 1-4 are included with the Basic tuition of $100 US
Lessons 1-12 are included with the Advanced tuition of $200 US
Basic
Lesson One - Basic Principles of embroidery design.
Lesson Two - Getting Started.
Lesson Three - Examples of the process.
Lesson Four - Project Design.
Advanced
Lesson Five - Digitizing letters and working with stock fonts.
Lesson Six - Working with Colour.
Lesson Seven - Saving stitches with Applique', Trapunto, and Open Densities.
Lesson Eight - Creating Florals.
Lesson Nine - Creating Animals.
Lesson Ten - Trains, Planes and Automobiles.
Lesson Eleven - Difficult fabrics and applications.
Lesson Twelve - Large designs in Modulation.