A place where students can go:
Meet other students
Ask questions
Contribute ideas
Network with similar students
Learn from each other
Look for designs that are being shared
Post personal announcements
Sell something
---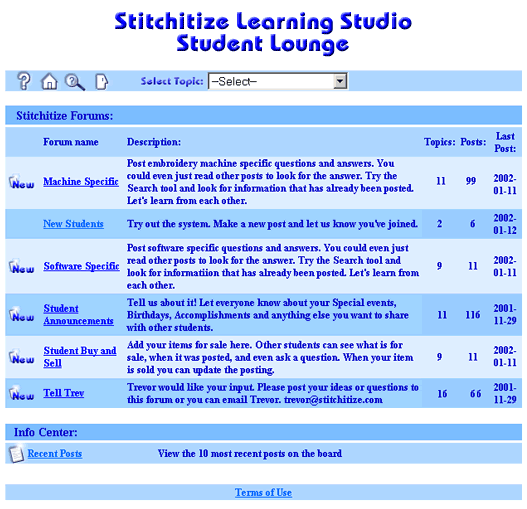 ---
The Lounge is easy to use. First choose from the list of current forums. You will see the topics that have already been posted. You can read the existing information or post new questions or comments. Students are known by their nickname in the lounge and it will show if they are sharing files. The student lounge is live and posts are added as soon as they are sent.