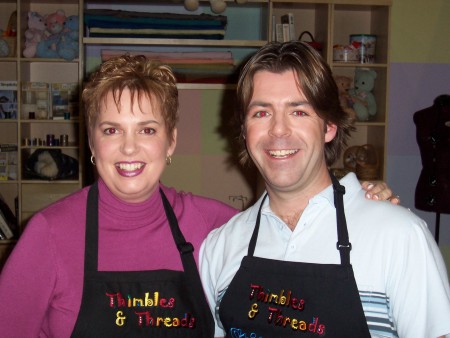 Trevor was invited to appear on an episode of Thimbles and Thread which airs weekly on HGTV. The host of the show is Tammy Wells and Trevor brought the fancy embroidered aprons as a gift. After this experience, Trevor decided that he would possibly like to have his own TV show one day!
Our Gramma Doris turned 90 years young on December 8th this year. Lorna made the stained glass panel for Gramma's birthday. We also took the opportunity to take a Conquergood family picture. We think we have a very beautiful bunch.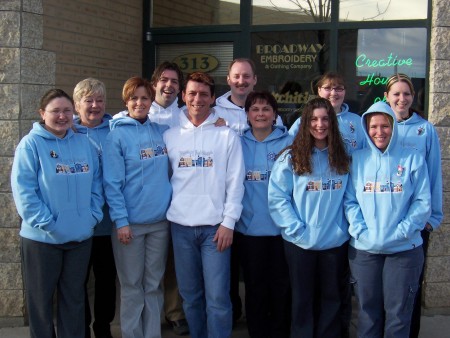 Speaking of beautiful bunches...at Christmas all the staff received hooded sweatshirts. Here we see some of the staff standing out front of the building on a brisk December day modeling their new Christmas hoodies!
Here's a couple Christmas shots! Paulett and Chuck in front of their tree modeling the new fleeces we gave them. Then there's Daddy and his two little buddies!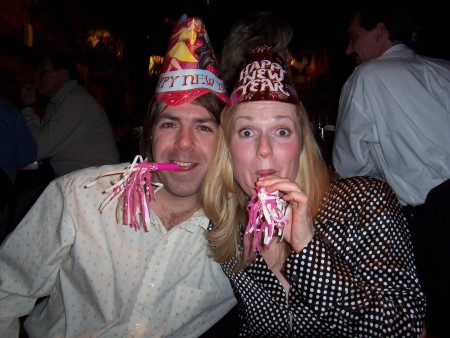 December 31st, 2003....Happy New Year Everyone!!