October 2007
Flash and Pigeon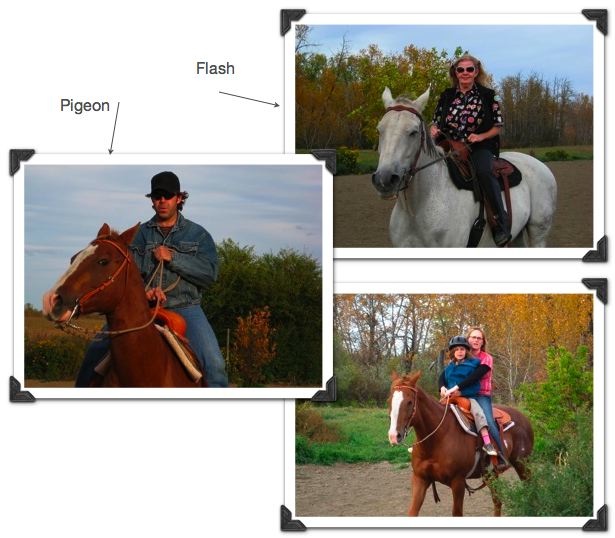 Wendy (aka NANA) has horses and all of the Conquergood family loves to go riding. In the photos above are Nana riding Flash who is a massive 17 hands tall. Trevor is riding Pigeon as are Lorna with Lauren.
---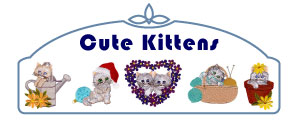 Click the image to see this set of new Cute Kitten Designs.
---
Beautiful Fall Colours.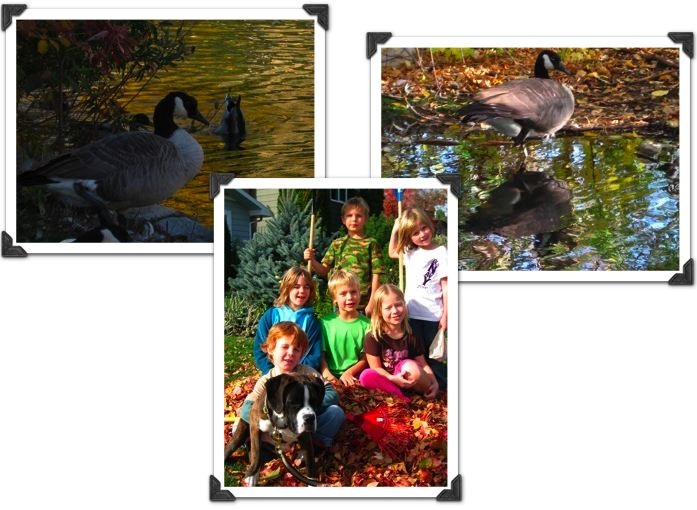 The Geese are getting fat and ready to fly south for the winter. The leaves have all turned to beautiful fall colours and are falling off the trees. Here we see Lauren and Nicholas with some of their friends raking up a pile of leaves to play in.
---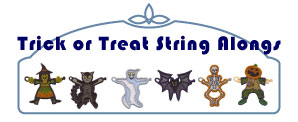 Click the image to see this set of new Halloween Designs.
---
Halloween 2007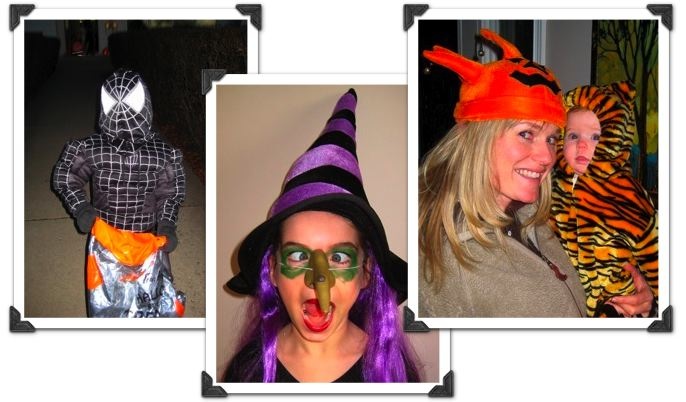 Halloween is such a fun holiday. The Kids love to dress up in a costumes. This was Reese's first halloween and she was so cute as a little tiger. Lauren was a not so scary witch and Nicholas was Spiderman.
---