March 2008
Trevor's Trip to Edmonton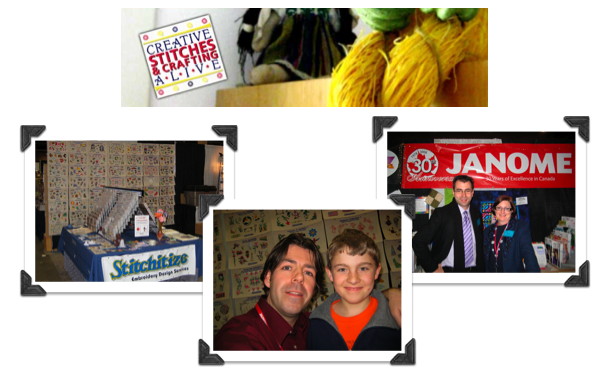 Trevor was in Edmonton Alberta for the Creative Stitches and Crafting Alive Show. We have been at this show several times and it is always nice to get back and see people again that we have met in the past. Above are a couple of photos from the show. Darren and Liz in the Janome Booth and the little boy was so nice comming to ask if Trevor wanted any help several times a day. Edmonton is a short drive from Saskatoon and with the West Edmonton Mall, it's a popular trip for our family. If you have never been to the West Ed mall, it's something to see.
---
New Design collections.
Click on the images below to see the collections
---
Daddy and Lauren go to a concert.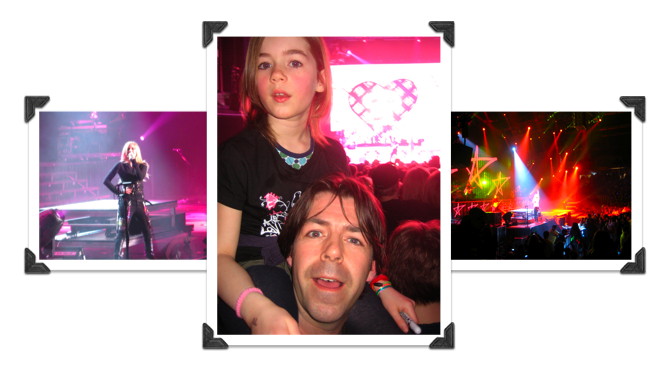 Trevor took Lauren to see Avril Lavigne when she was in Saskatoon March 2008. It was Laurens first real rock concert and she was on top of the world sitting on her dad's shoulders not too far from the stage. It was exciting to be on the floor for the beginning of the show but it didn't take long before the seats in the stands were more attractive. Either way we have a fabulous date.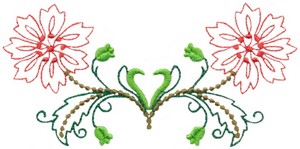 Click to see this design.