April 2008
Trevor's Trip to Toronto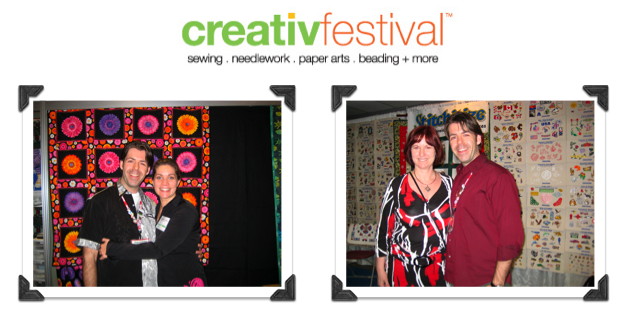 Trevor was in Toronto for the Creative Festival. The spring show is a great show because all of the classes at the festival are free with the price of admission. Trevor is with Krista from Triangle Sewing in Guelph shown in the photo above left. Above right is Trevor with Rita who is responsible bringing us the Creative Festival, Canada's premier sewing and craft show.
---
New Design collections.
Click on the images below to see the collections
---
Baby Reese turns one year old!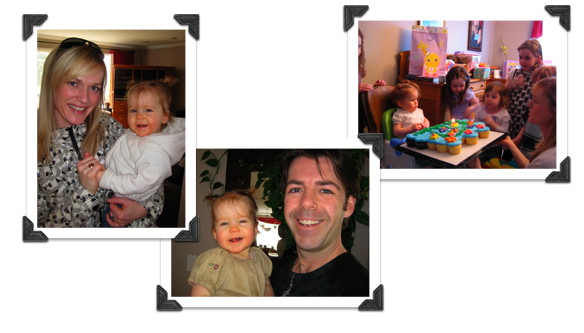 We can hardly beleive that Reese is turning one year old in April. She is such a darling little girl and as you can see above she always has a smile on her face. She has darling red hair and wears it with a pony tail on top most of the time. Between her hair and her cute baby talk she has earned the nickname Pebbles. As in Pebbles Flintstone. LOL
---
Trevor's Trip to Vancouver.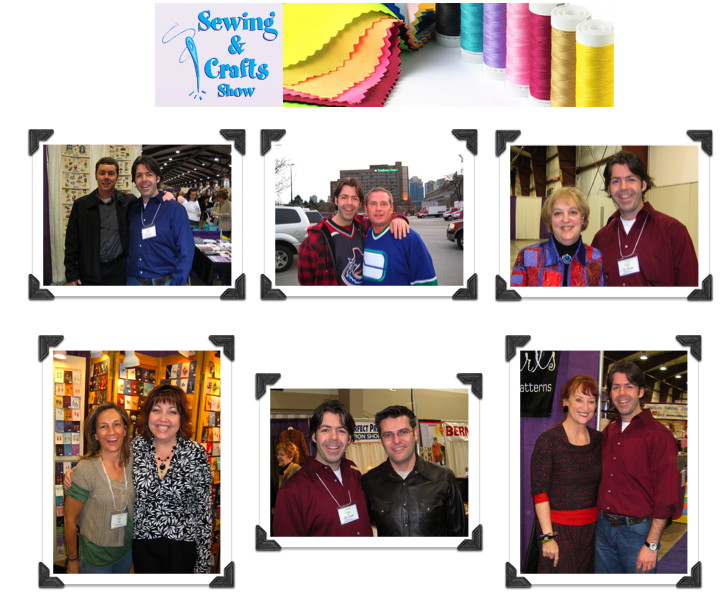 Vancouver is beautiful in April with spiring flowers and blooming trees. The Sewing and Craft Show is in Abbotsford each spring and Lorraine puts on a great event. Trevor loves to visit Vancouver and always trys to take in a hockey game with his great friend Scott who is a very big Cannucks Fan. You can see Lorraine(bottom right) and Scott(top middle) in the photo's above as well as Linda Mc Phee(top right) and Sandra Betzina(bottom right) who would no doubt recognize from their TV shows. You might also recognize Scott Girling(top left) and Ron Collins (bottom middle). Ron is a sewing star who also calls Saskatoon his home.