November 2008
Football Fans!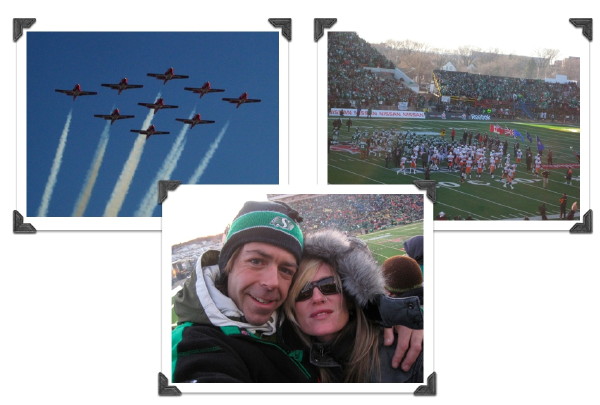 November is playoff month for the Canadian Football League and we cheer for the Saskatchewan Roughriders. If they are in the playoffs we are at the game despite living 300KM from the Queen City Regina where the Riders play. We had typical Saskatchewan weather with sun and freezing cold. To stay warm the trick is to wear lots of layers as you can see in the picture of Trevor and Lorna above. The Canadian Snowbirds Squadron made a pass over Taylor Field to start the big game vs the BC Lions.
---
New Design collections.
Click on the images below to see the collections
---
Nicholas turns 6 years old.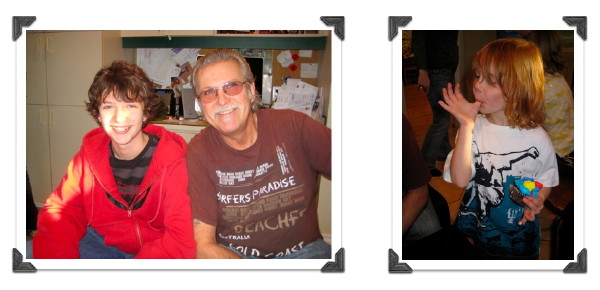 The photos above were taken at Nicholas Birthday Party. He turned 6 years old and apparently his cake was finger licking good. In the photo on the left is George Jr looking very grown up and George Sr looking young as ever.
---